Another month another round of kicking some ass!
TheMaroonSpoons, led by PepperoniHands, has shown that their leadership strategy has landed them in greener pastures! After strategically dropping to a more competitive CWL League, TheMaroonSpoons takes THIRD and MAINTAINS their status in Crystal 3! WELL DONE BY ALL!!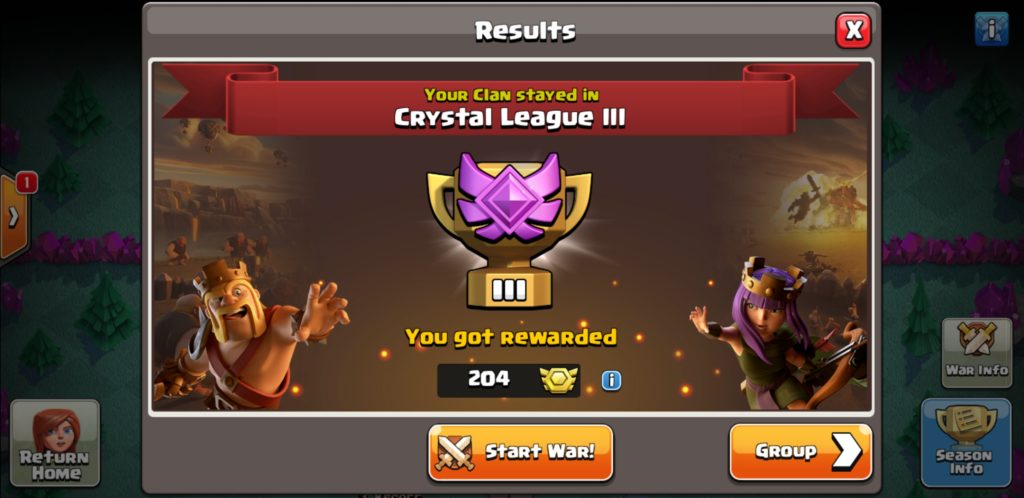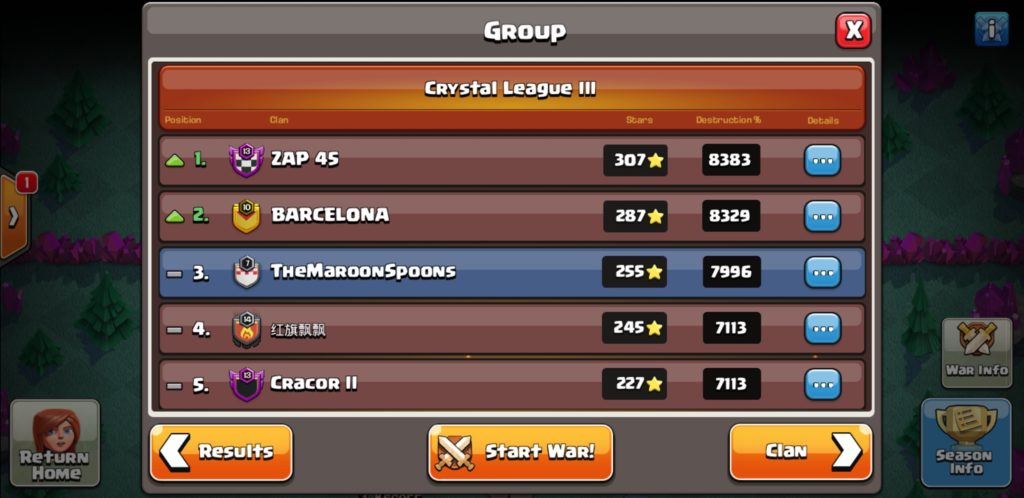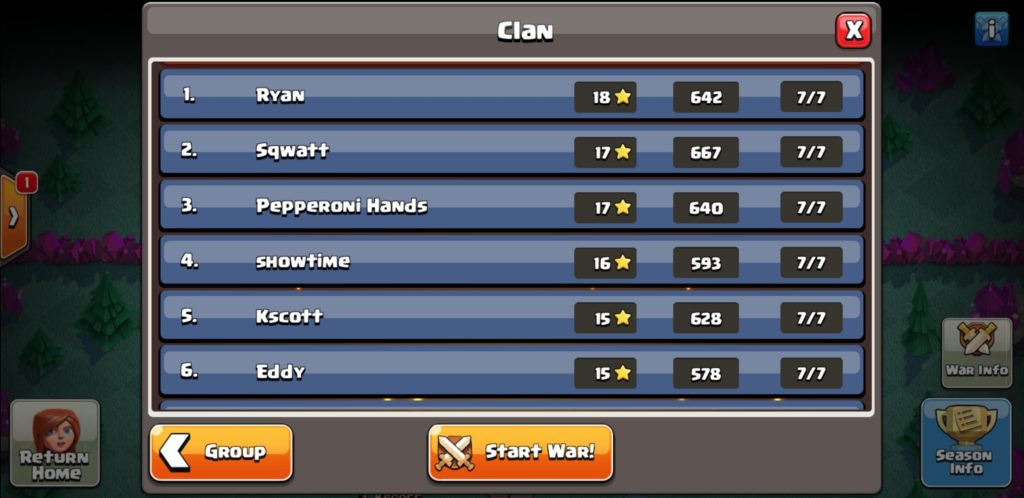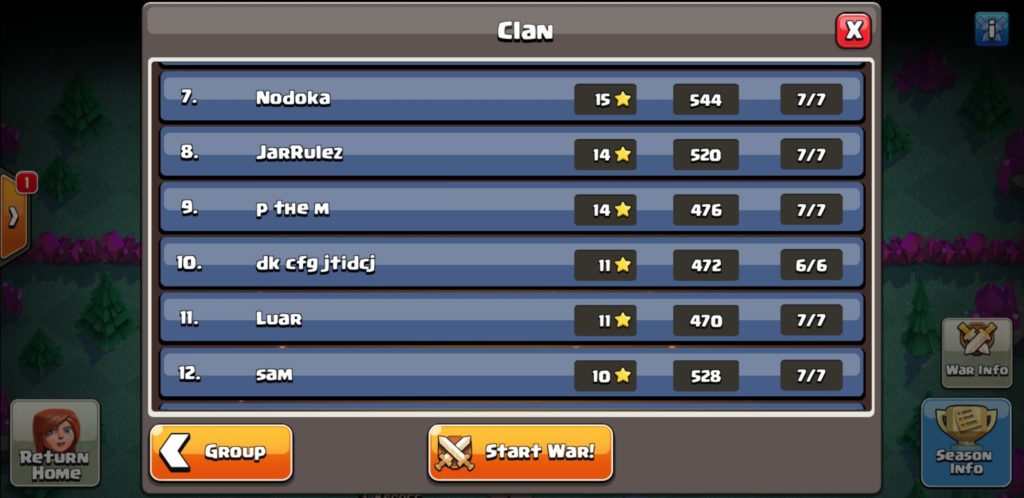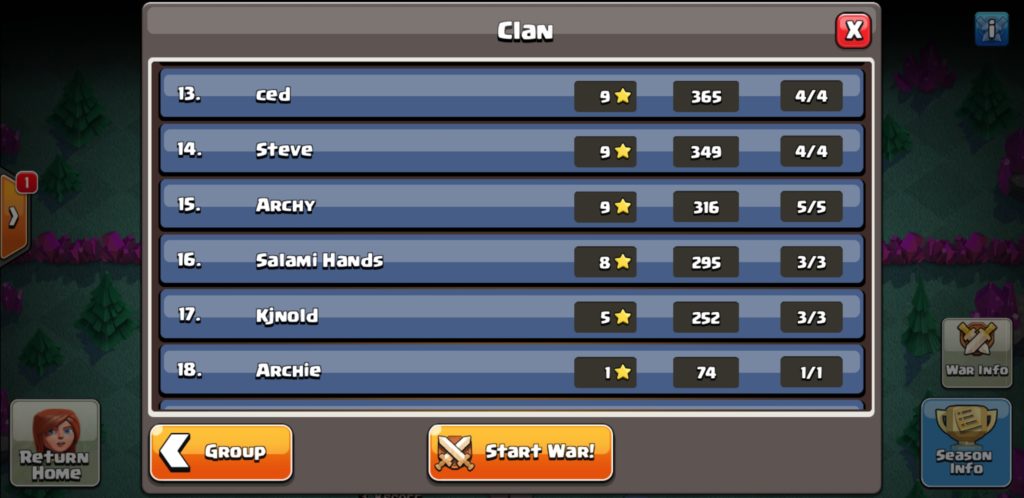 woods&whiskey continues to REBOUND on the up and up led by crackerjack and Esko! They have not only successfully rebuilt their clan, but are also actively working on rebuilding their feeder, WAFfles, while at the same time ADVANCING in CWL! woods&whiskey finds themselves moving on up to Crystal I! AWESOME JOB!!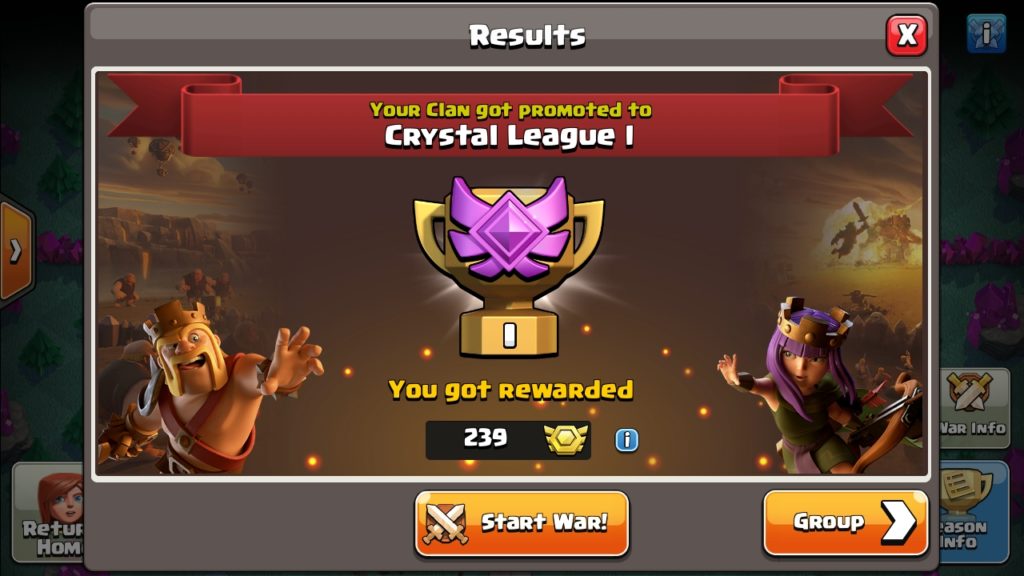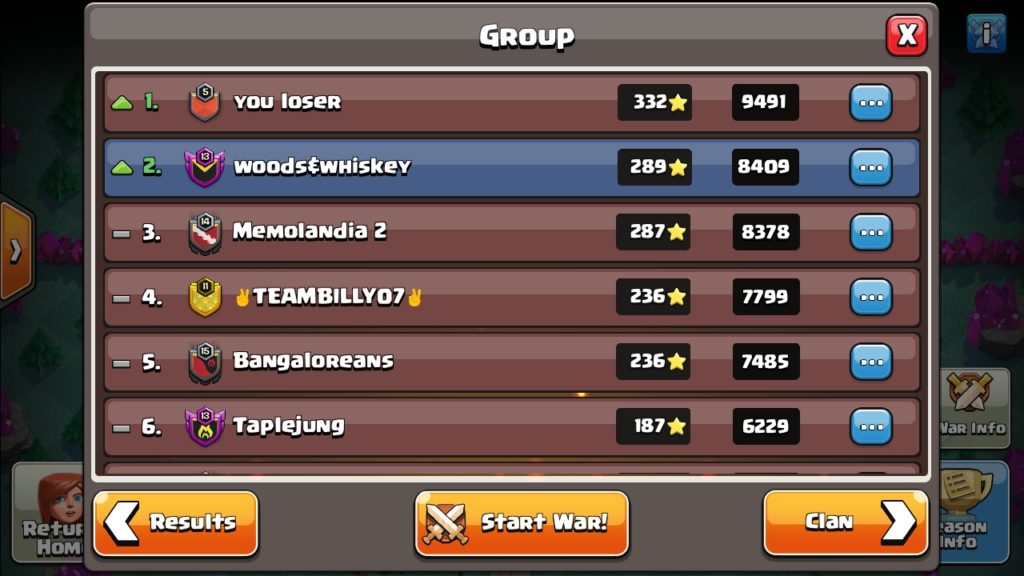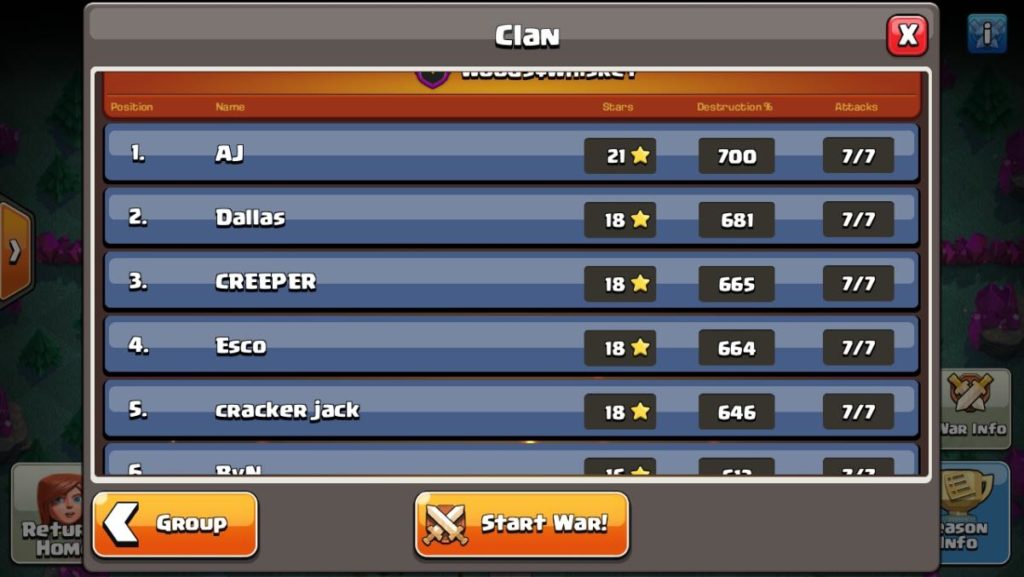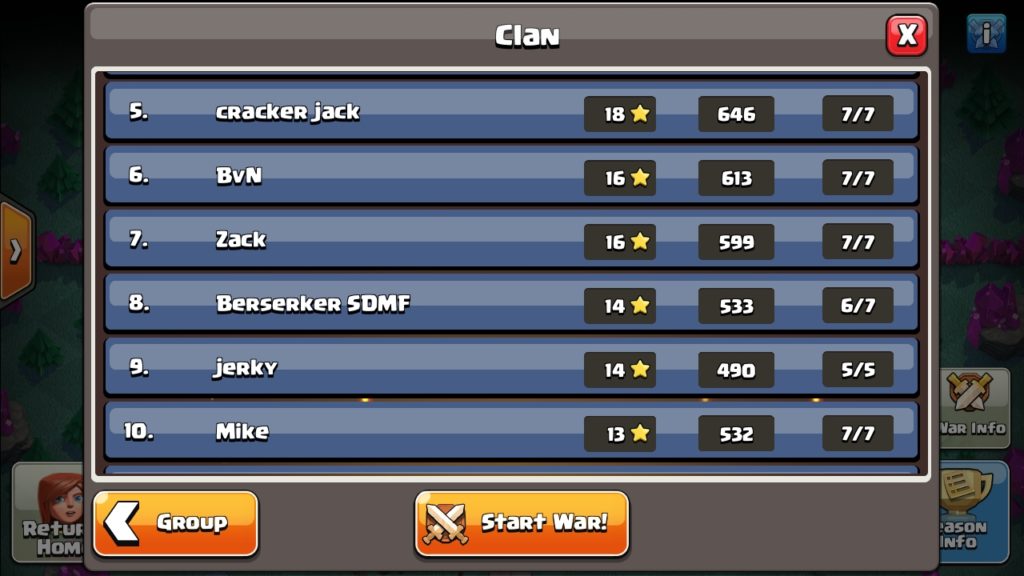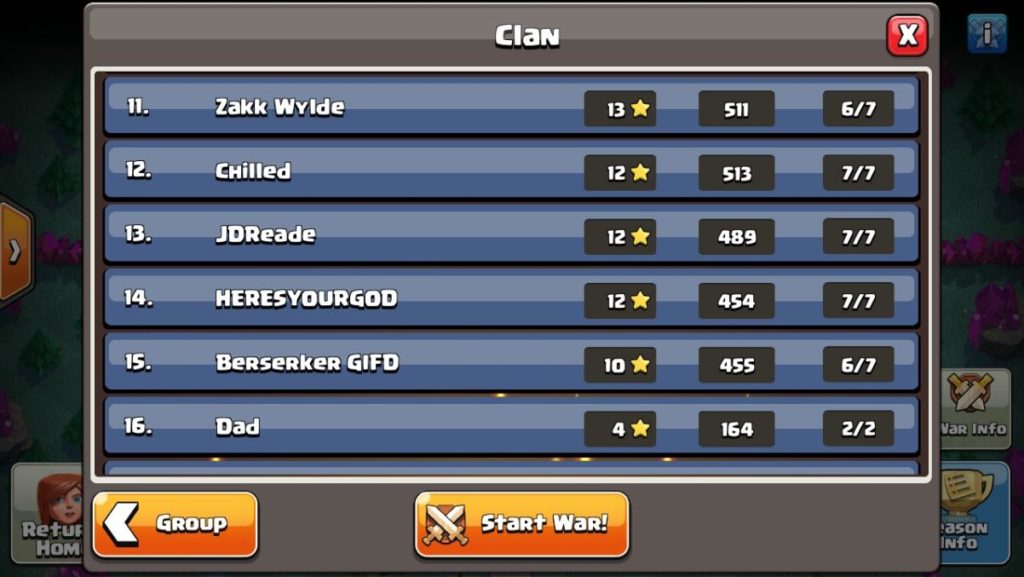 twilight fire, led by Green Village, successfully offered not only a broad range of participation with managing rotation between 20 dedicated members wanting to duke it out — But also doing so where twilight fire moves UP into Crystal II! twilight fire is a group of MERCENARIES!! We're proud to offer CWL focused wars with TH9/TH10 and STILL manage to move up the ranks in Crystal! IMPRESSIVE!!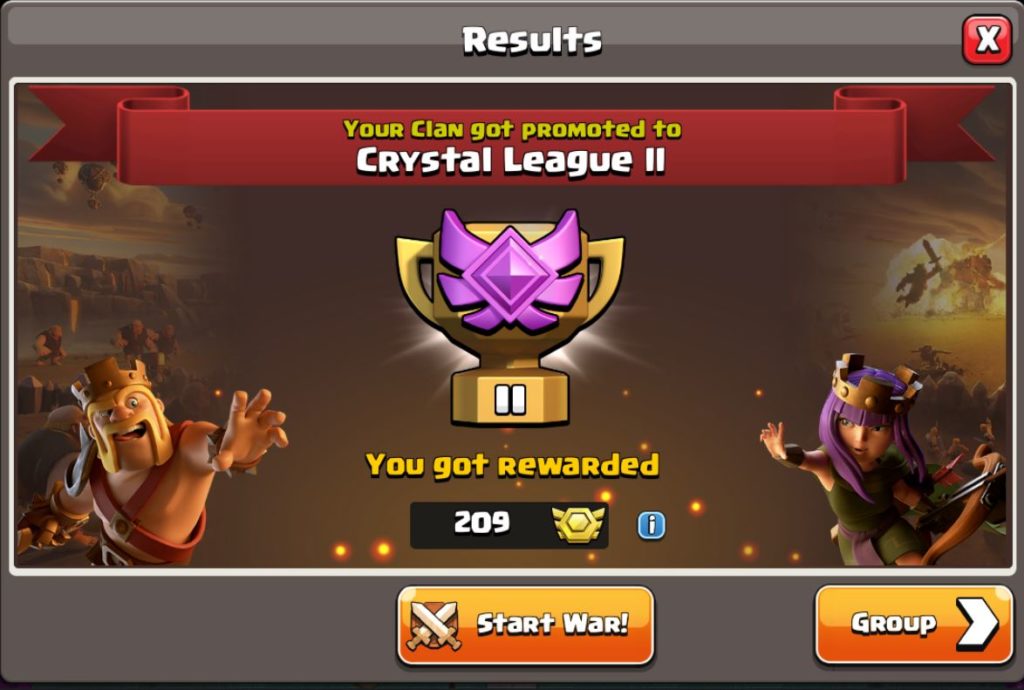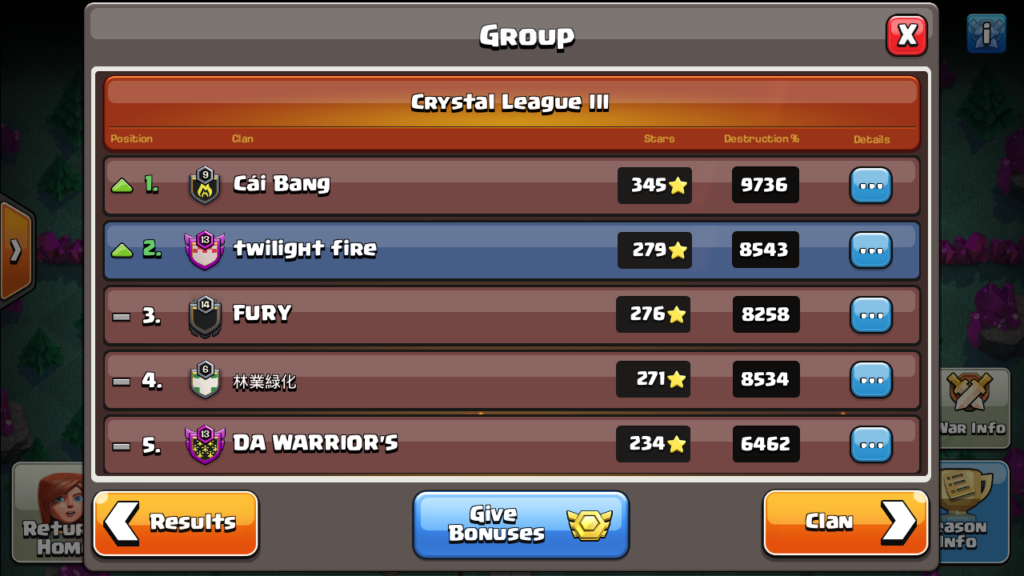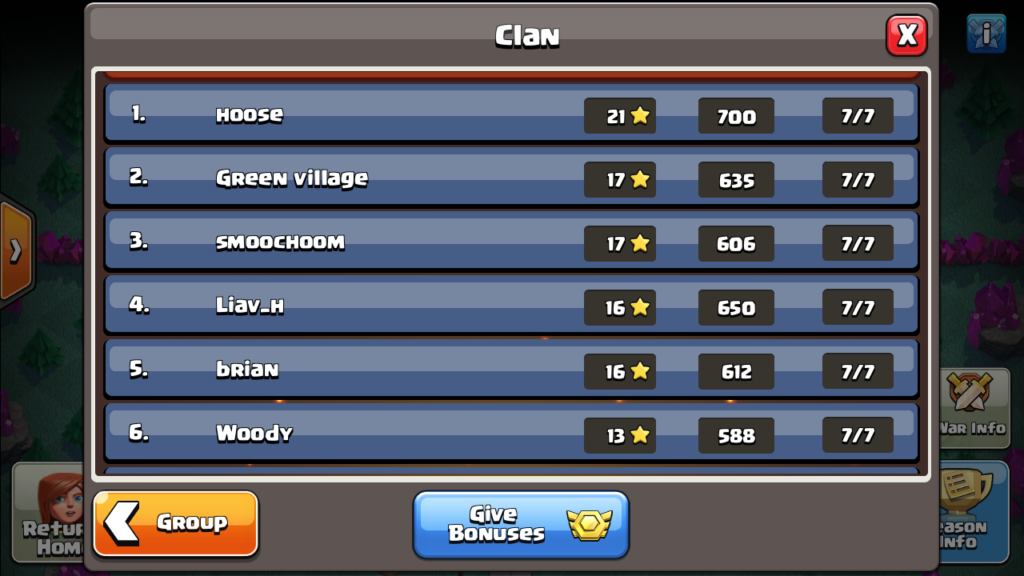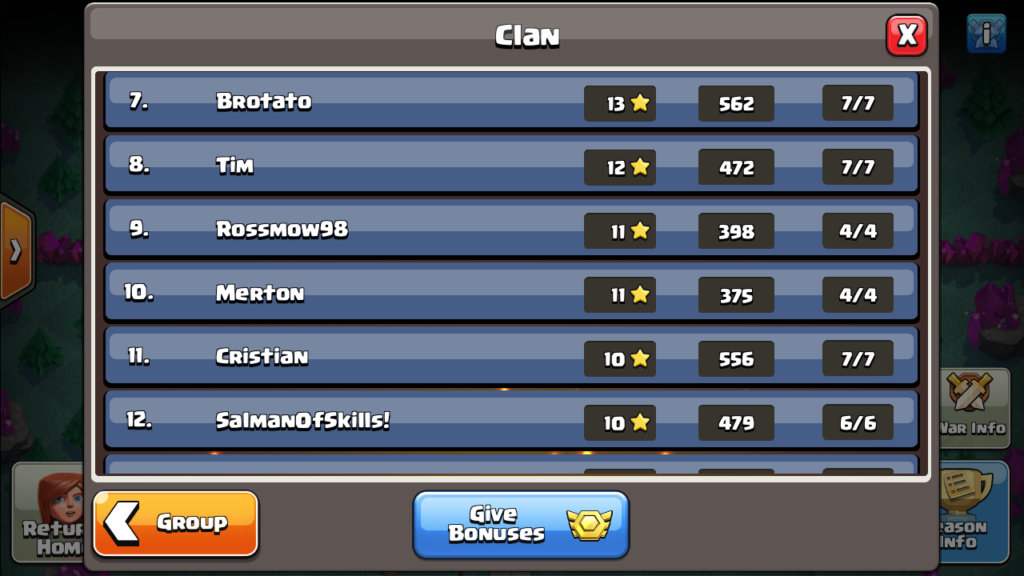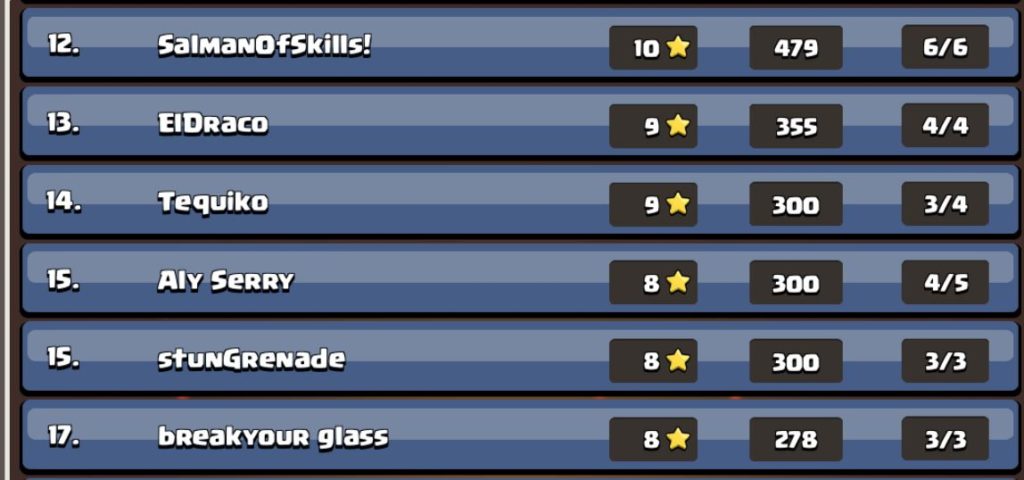 Lastly, the farmers paradise Reddit Yankee puts up a valiant effort led by Chris Monroe! While we may have lost seven in a row, and fought while outgunned with completely unbalanced TH12 matchups on the other side, we have shown what we're all about — WIN OR LOSE — WE DO IT AS A TEAM!! And THAT is what makes us STRONG! NICELY DONE!!