Reddit Yankee and twilight fire did absolutely outstanding across all of RCS once again. Reddit Yankee has placed first since the "RCS Bot" was implemented to track such events all but once. twilight fire put in a great showing as well and took the number 5 spot. WHOA!! AWESOME JOB TEAMS!!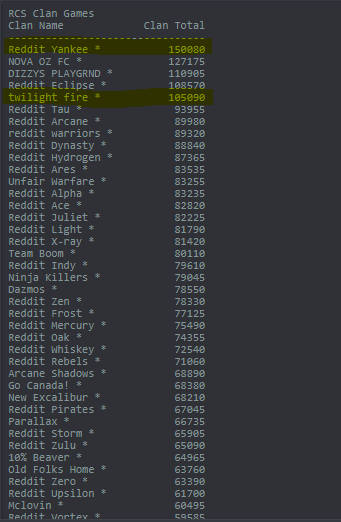 It's getting to the point that a few of the fellow RCS leaders have began to joke about teaming up to take down our repeated #1 seeds in Clan Games. It's also worth noting that a few other leaders have began to become salty, and the various insults are increasing.
At the end of the day, it is my goal to harbor a safe, fun environment, where negativity is pushed out. Let the good times roll.