Huge thanks to Pepperoni Hands (For offering us his clan to use) and TechXC (Who directed war attacks) to help us make our stake in Master League II!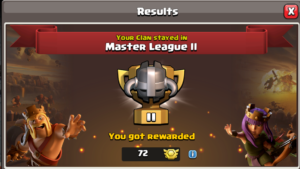 We were able to win 3 of our wars against tough competitors!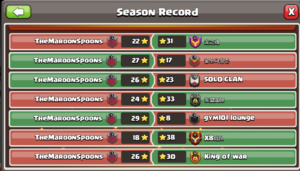 Whoa!  Look at all these stars!  Great job across the board by the entire team!!